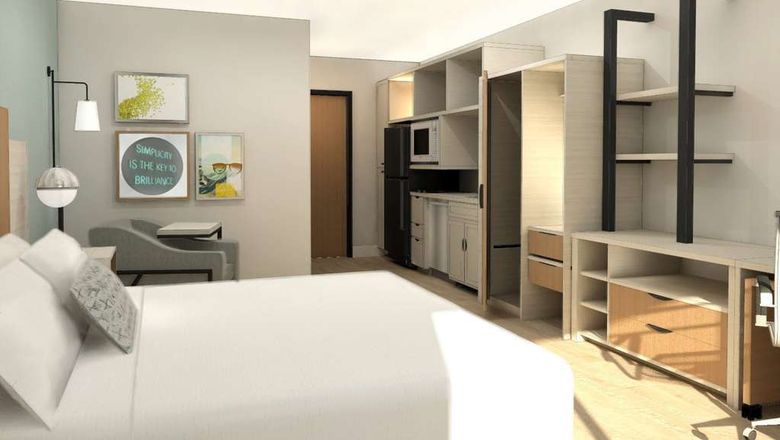 The BWH Hotel Group is extending its presence in the midscale, extended-stay segment with the launch of HOME by BWH, which will offer hoteliers more flexibility in the areas of breakfast, design elements and operations.
BWH says the new brand will be about "options, not mandates" and assures the philosophy is "unique for this segment". The brand will be focused on proven extended-stay markets where demand for new product is strong.
"The extended-stay segment has been outperforming the industry, driving 25% higher revenue than in 2019, and it is showing no signs of slowing down," said Brad LeBlanc, senior vice president and chief development officer, BWH Hotel Group, speaking at the company's 2022 annual convention in Phoenix, Arizona.
BWH collaborated with extended-stay developers to create what it calls "a lean prototype that offers credible return on investment".
The group said it has been assessing what is currently on the market, and the opportunities to change the way extended-stay is designed, both for the developer and guest.
HOME by BWH is launching with a prototype for new construction. Conversion opportunities will be available.
Every HOME by BWH property will be fully supported by BWH Hotel Group's website, global partnerships and sales team, revenue management system, plus access to Best Western Rewards programme, which has nearly 50 million members worldwide.
BWH Hotel Group is comprised of three hotel companies – WorldHotels Collection, Best Western Hotels & Resorts and SureStay Hotel Group.
Source: https://www.travelweekly-asia.com/Travel-News/Hotel-News/BWH-Hotel-Group-launches-Home-by-BWH-brand?