Taco Bell, a Mexican-inspired quick service restaurant, has launched its first outlet in Indonesia at Jl. Senopati in South Jakarta.
The restaurant's franchise is managed by PT Fast Food Indonesia, the operator of Kentucky Fried Chicken (KFC) chains in Indonesia, which is also a sister brand of Taco Bell.
The restaurant opted for Jl. Senopati as they targeted millennials and Gen Z for its customers. "Based on our research, Indonesians, especially millennials, are eager to try new things, especially in the culinary scene. […] We see it as a chance for us to introduce Taco Bell to the Indonesian market," Justinus Dalimin Juwono, director of PT Fast Food Indonesia, said in a press conference on Friday, adding that the research was conducted in 2019.
Open from 10 a.m. to 9 p.m. under health protocols during the COVID-19 pandemic, Taco Bell offers an array of Mexican-inspired dishes, including Taco Supreme, Crunchwrap Supreme, Quesadilla, Burrito and Nachos.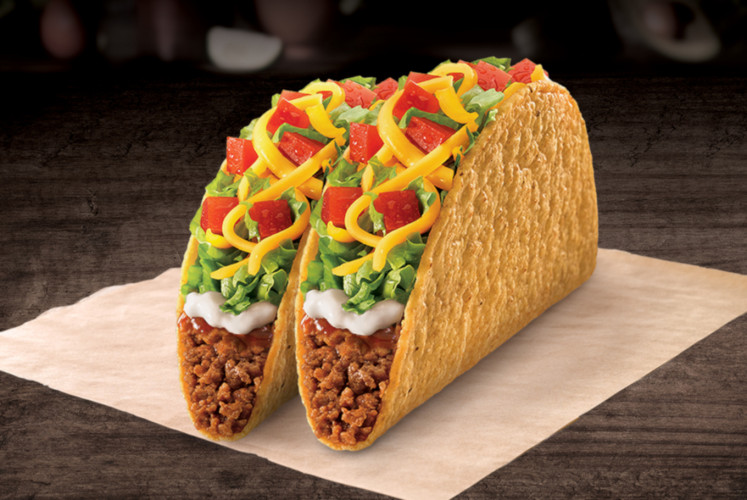 Taco Bell also features a dish exclusive to Indonesia: Bell Rice. Said to combine the restaurant's unique flavor with local taste, it features Mexican seasoned nasi pulen (soft, chewy, sticky texture), sambal korek (Indonesian spicy condiment), grilled chicken, pico de gallo salsa and fresh lettuce. The dish is served with nacho chips for extra texture.
General manager of marketing of PT Fast Food Indonesia Hendra Yuniarto said the majority of the ingredients were sourced locally and only some of them were imported. "Our vegetables are fresh and from Indonesia, same goes for our cheese," Hendra said.
Prices at Taco Bell Indonesia range from Rp 15,000 (US$1.07) to Rp 80,000. Customers can refill their drinks for free.
View this post on Instagram
In the press conference, Hendra spoke about the possibility of expansion to other locations, though they are still focused on their first outlet due to the outbreak. "We're targeting large cities in Indonesia, such as Jakarta, Bali, Surabaya [in East Java] and Makassar [in South Sulawesi]," he said.
Justinus said they were committed to improving the food and beverage industry in Indonesia and contributing to accelerate the country's economic growth by developing business in the fast-food retail industry.
He went on to say that the restaurant's opening would boost PT Fast Food Indonesia's portfolio. "KFC and Taco Bell are two different tastes – the menus are different, so they have their own markets," Justinus said.
Taco Bell was founded in California, the United States, in 1962 by Glen Bell. The restaurant, which is under American fast food corporation Yum! Brands, Inc., has 600 outlets in 30 countries outside America. (wng)
Source: https://www.thejakartapost.com/life/2020/12/18/first-taco-bell-outlet-in-indonesia-offers-exclusive-dish-with-sambal-korek.html