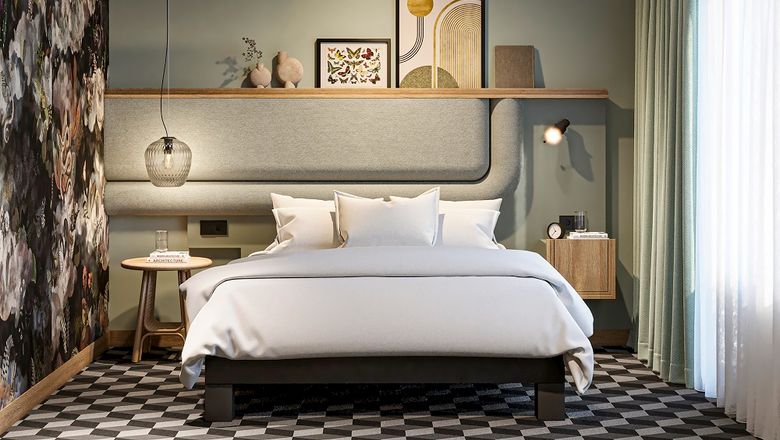 Another day, another hotel collection, this one from Accor, whose mid-scale Handwritten Collection hotels will offer the qualities of handwritten love letters of former times: passion, intimacy, charm and style.
With a target of 250 Handwritten Collection hotels globally by 2030, 12 signings confirmed and more than 100 in the pipeline, Accor expects the new brand to gain momentum quickly by appealing to independent and boutique hotel owners whose passion for their properties creates an instant rapport between host and guest.
No two hotels – most will be conversions rather than new builds – will be the same, but Accor says guests will recognise a common theme: the character and personality of the owner.
"The manner in which each host interacts with their guests brings to life their own personal passions," said Caroline Bénard, global SVP economy and midscale brands, Accor.
"Whether in a social setting, the privacy of a guest's room, or anywhere in the hotel, there will be moments of storytelling and engagement that create a genuine connection."
Camil Yazbeck, global chief development officer, premium, midscale, economy, Accor, said the company had to shift its way of thinking when working on the new concept. It took 18 months to settle on a brand that, Accor says, will be a little quirky and reflect the neighbourhood in which each hotel is located.
Yazbeck said Accor spends a lot of time discussing future trends to create long-lasting brands. The Handwritten Collection, he added, would leverage the desire by millennials to favour experiences over other products when spending on travel.
The first Handwritten Collection hotels to open in the coming months will be in China, France, Australia, Estonia and Vietnam, with properties in Romania and Spain to follow. City locations as well as top leisure locations will be the focus for the brand's expansion.
The Handwritten Collection joins Accor 'Collections' in other segments – MGallery Hotel Collection and the luxury Emblems Collection.
Source: https://www.travelweekly-asia.com/Travel-News/Hotel-News/Accor-unveils-Handwritten-Collection-as-new-brand?