Visitors to Singapore now can book into retired public buses which have been converted into a luxury resort hotel.
The Bus Collective has arrived in the heart of Changi Village, offering unique and eco-conscious luxury suites in a fleet of buses that previously trundled the streets of Singapore.
Now repurposed in a collaboration between Singapore agency WTS Travel and partners, the buses bring a one-of-a-kind experience to South-east Asia.
WTS Travel managing director, Micker Sia said, "By introducing The Bus Collective, we are redefining luxury hospitality, and pioneering an eco-conscious approach to tourism in Singapore.
"Through innovative thinking and resourceful execution, we are breathing new life into retired buses, transforming them into an unparalleled experience for our guests."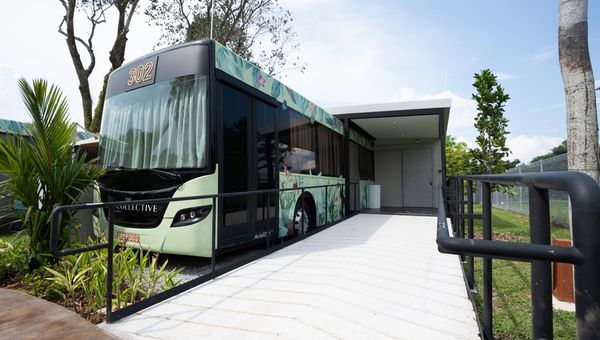 The Bus Collective offers an Experiences Centre that organises tours that look at the history and geography of Changi Village, while a fleet of 20 new travel coaches will take guests to local attractions, as well as overland to and from Malaysia.
Partners of WTS Travel in the Bus Collective project are LHN real estate management group, and Sky Win Holding, a Singapore headquartered investments group.
Source: https://www.travelweekly-asia.com/Travel-News/Hotel-News/Hop-on-sleep-on-Singapore-unique-hotel?