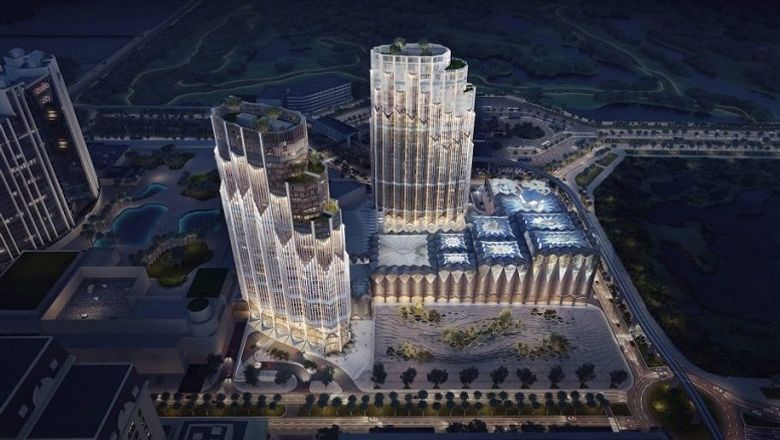 In partnership with Melco Resorts & Entertainment, Marriott International has announced plans to debut its W Hotels Worldwide brand in Melco's upcoming multi-development complex – the Studio City Phase 2.
The agreement between Melco and Marriott will see both the W Macau – Studio City and the Studio City Phase 2 open together in December 2022. The hotel will serve to complement Studio City's other hospitality offerings which include one of Asia's largest indoor and outdoor water parks, a six-screen Cineplex, residency shows and state-of-the-art MICE venues.
The W Macau will feature 557 rooms, inclusive of 127 suites, wellness facilities, a spa, fitness centre, indoor swimming pool and two dining venues – one serving up Asian-inspired international cuisine and the other focusing on Chinese and Portuguese dishes.
There is also an expansive 1,100sqm of meetings and events space, with the added luxury of using the WOOBAR as a social hub for networking or the W Sound Suite, the hotel's on-site recording studio, for corporate team-building activities.
"Macau's super-charged energy and unique identity as an entertainment hub, together with its mix of Eastern and Western culture, makes it a natural fit for W Hotels," says Henry Lee, president of Greater China at Marriott International.
Echoing Lee's sentiments, David Sisk, CEO of Macau Resorts at Melco Resorts & Entertainment looks forward to "bringing new experiences to our guests and further strengthen Macau's proposition as a world-class leisure destination".
The launch of W Macau will mark the tenth property under the luxury brand's growing portfolio in Greater China, following the recent opening of W Xiamen in the city's East Business District, and the unveiling of the first W Hotel in the city of Changsha located in central China.
Source: https://www.travelweekly-asia.com/Travel-News/Hotel-News/First-W-Hotel-in-Macau-to-debut-by-end-2022-in-new-integrated-complex?utm_source=enews&utm_medium=email&utm_campaign=TWAedaily