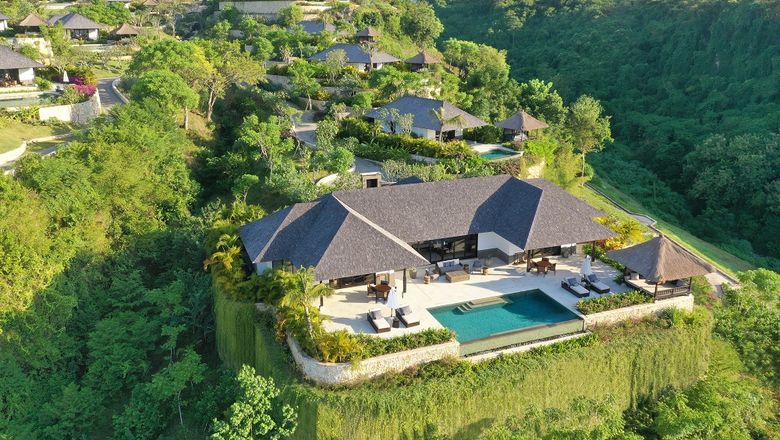 A new joint report by Horwath HTL, Bali Hotels Association, and C9 Hotelworks has found that "against all odds", Bali's hotels have surpassed 2022 figures and "shattered" the pre-pandemic benchmarks of 2019.
Horwath HTL said that after a roller-coaster ride in the past couple of years, Bali's hotel industry is bouncing back strongly.
The report, titled Bali Hotel and Branded Residences 2023, found that among the hotel categories, Upper Upscale hotels have starred, showing the most significant improvement, surpassing their 2019 metrics on all fronts.
Sanur, away from the ritzy, traffic-choked Seminyak and Canggu, has emerged as a standout performer. Once dismissed as "Snore", Sanur is trending with those seeking peace and quiet in a destination that has a good spread of luxury hotels and quality restaurants.
Occupancy rates for Bali overall reached 62.8% YTD Feb 2023, which is only 1.8% point lower than the 2019 YTD Feb figure.
Average daily rate (ADR) has seen a "massive improvement", with an increase of 30% for the rupiah and 20% for the US dollar when compared to pre- pandemic 2019 levels, Horwath HTL noted.
The marginal decrease in occupancy coupled with the significant increase in ADR has led to a record high RevPAR of US$84, surpassing 2019 and 2022 figures of US$72 and US$16, respectively.
For branded residences, both in the lead-up and period after the global pandemic Bali has lagged other key South-east Asian leisure markets such as Thailand and Vietnam, both of which have fewer restrictions on foreigners' ownership of local real estate.
C9 Hotelworks research for the remainder of 2023 and all of 2024 points to a significant restart of the branded residences market in Bali, led by Raffles Bali in Jimbaran, slated for later this year.
C9 Hotelworks says there are three impacts that bode well for resort-grade real estate in Bali: 'Zoom Boom' work from home culture, urban flight and economic transmigration (Russian and Chinese moving abroad).
Source: https://www.travelweekly-asia.com/Travel-News/Resorts/The-Bali-bounce-How-the-islands-hotels-have-defied-the-pandemic?